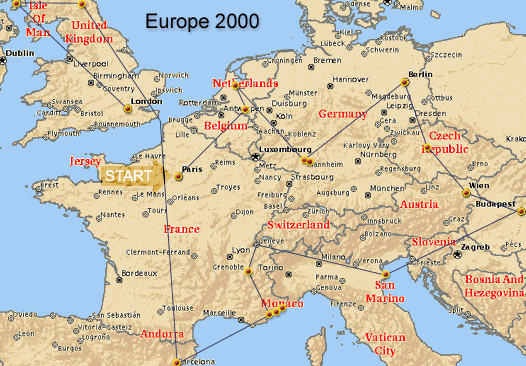 During the summer of 2000, Ryan Geiss, Julie McNeil, Debbie Wiece, and I traveled about Europe. In this set of web pages I'll share my journal, as well as many of the pictures we took.
How to view these pages:
Click on the map at the top of the page to quickly jump to that portion of our trip.
When clicking on an picture:

For tall or wide images, you'll see frames in your browser.
You can drag these frames to enlarge or shrink the image.

Many images are panoramic, either horizontally or vertically. Don't forget to slide the scroll bar to view the whole picture.
Turn your monitor's brightness up if the pictures are dark.
A few suggestions if you are traveling:
Use HelloMaps:

I kept an Online Journal of my Travel as I traveled! My friends and family could check the web page and see my progress through Europe and read my journal. This was as easy as writing email, and really great!
HelloMaps was designed and implemented by Joe Johnston at my request.

Bring:

Towel, shower size or slightly larger, use as a towel, pillow, blanket, &c. Carry it outside your backpack through a loop on the top.
Water, in a small plastic bottle. Much cheaper when you get thirsty.
ZipLock Freezer Bags, put everything in them, makes packing and managing everything much easier. Bring several spares. Carry one with you at all times, you can protect your wallet & camera from rain.
Compass, if you can find a small key chain one, it'll do.
Light, a 'PhotonLight' is a tiny thing that fits on a key chain and is brighter than a flashlight.
Camera, and waste your film. I wish I had taken three times the pictures that I did. It's a little bit of hassle to always carry a camera, but pictures help so much with the memories, you'll be seeing so much. Bring a really cheap camera you don't care very much about, and you won't worry about it so much.
Sandals, don't waste socks. Doing laundry is a pain. (Oh, make sure that both your feet and the sandals and are broken in prior to traveling)
Calculator, really small & cheap. It's very useful for converting money & tips. The 'Euro' should make this easier, but still..

Hostels: When arriving in a city, just purchase a phone card, and call hostels from your traveling book. Don't bother going to a hostel until you know that have room.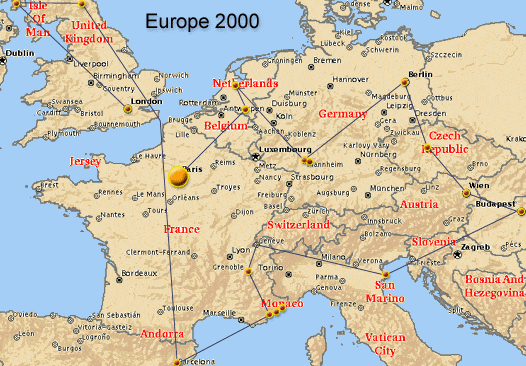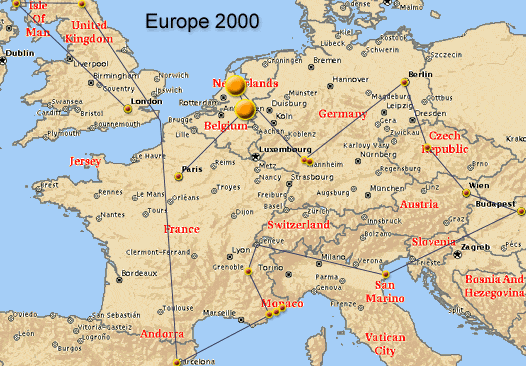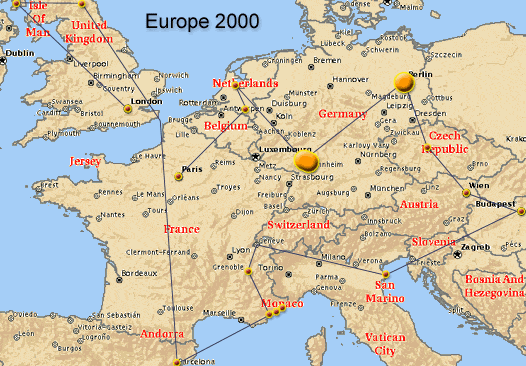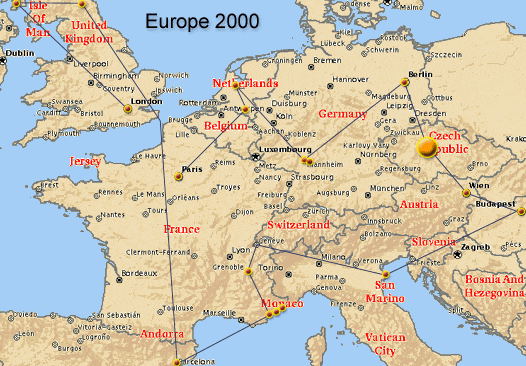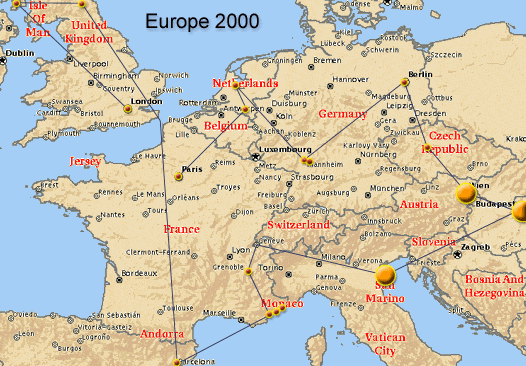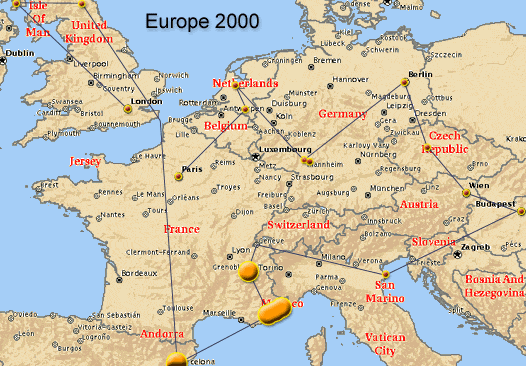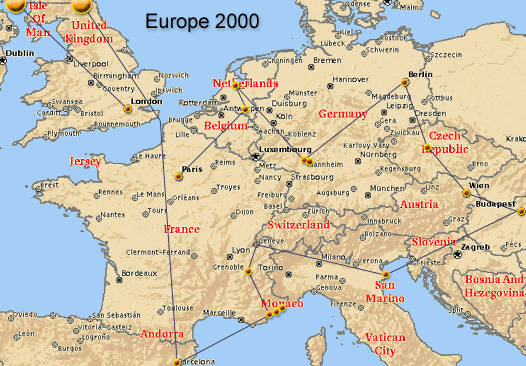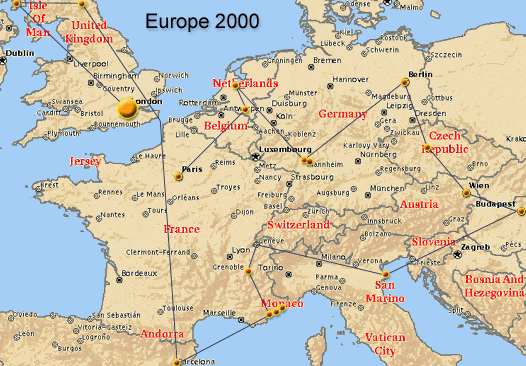 ---