7"x5" Ink Wash on canvas; Florida series.
Melbourne Florida, Summer 1998
Displayed are a selected 3 out of the set of 6. Individual pieces were presented as gifts to friends and family.
.oOo.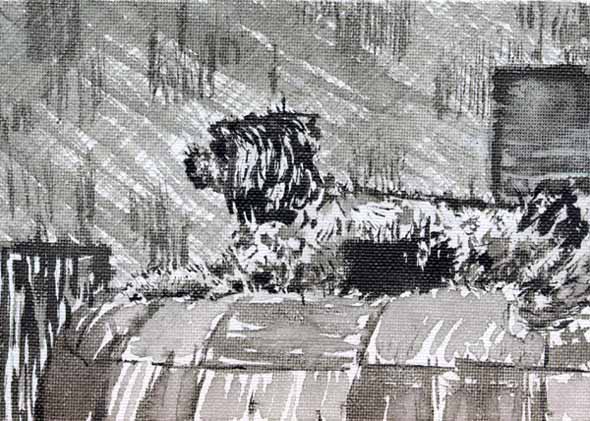 "Dog" - Mick is Ron Pollard's dog and was my best friend for the summer. I rented a room from Ron during my internship at Harris. Mick is an energetic little Shih Tzu, and my second most favorite dog in the whole wide world (following Molly).
.oOo.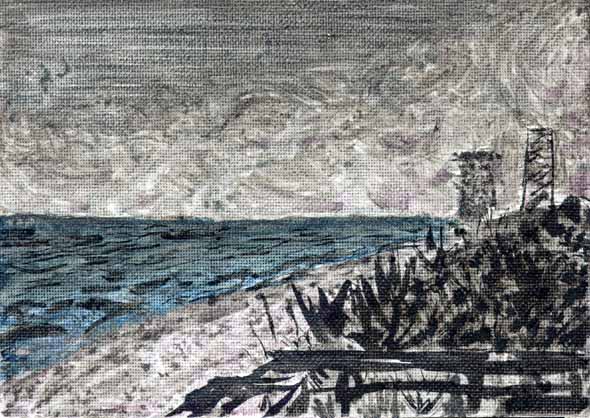 "Central Florida Smoke Hits the Coast" - There were very serious fires in and around East Central Florida. Some days smoke was thicker than the thickest fog, and was everywhere. This is a view from the beach of a bank of smoke pours off the mainland into the Atlantic. Both the smoke and the Atlantic mix, and both were mixed with the inks used in this series.
.oOo.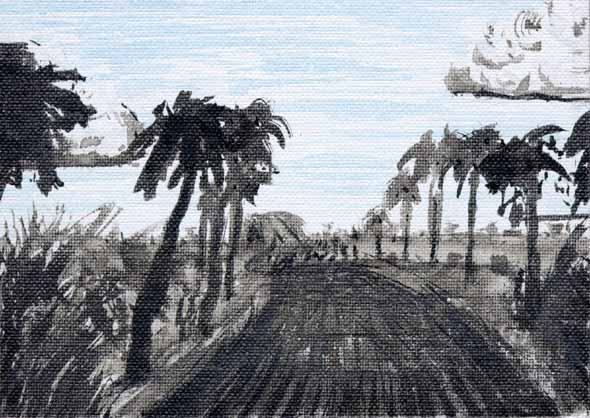 "CoCo Road" - Just north of Melbourne is Coco, and the causeway there is a fun fun road to drive. Rimmed with palm trees, gently bobbing up and down, left and right, with the causeway just ahead and the ocean beyond. The sky is a bright clear blue with towering cumulus clouds. Ahhh, Florida weather.